STIKK përfaqëson kompanitë të cilat përcaktojnë zhvillimet e teknologjisë që formojnë botën në të cilen do të jetojmë në të ardhmën.
Rr. Tirana, Ramiz Sadiku Building, D53, Prishtinë, Kosovë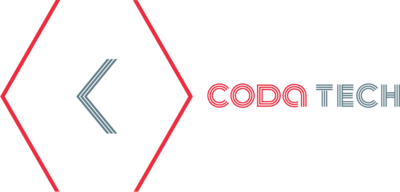 ANËTARË I Bronztë
Profili
THE SOLUTION TO ALL YOUR SOFTWARE DEVELOPMENT PROBLEMS
Coda Tech Labs is a software development company with an innovative delivery model. Our headquarters are in Prishtina, Kosovo and we have developers in the whole Balkans Region In total we have access to a pool of over 300 experienced engineers and have worked with company builders and startup incubators from all over the World.

OUR STORY
As startup founders, we have been involved in several software projects. Thus we can say that there are different factors that can determine the success or the failure of a project: Tools, Processes, Techniques and methodologies, Available technologies, Planning...

Nevertheless, no matter how important those factors might be, the key that determines the success of a project is the team of people responsible for its fulfillment.

In the end, software is made by people. How are we going to build high quality software if we don't have a good team of developers and testers responsible for its design and its maintenance? Every entrepreneur should be able to build a good software product without compromise.

Backed by a team of successful German tech entrepreneurs and benefiting from the extraordinary skills of the professionals from the Balkans, our company specializes in developing high-quality software from startups to established businesses, with a strong focus on innovation. As a result, we don't take just anyone with money to spend on technology - we select partners like an investor would and we invest for the long term.
Detaje të tjera
Shërbimet e Kompanisë:

Android Development Services, Business Process Outsourcing (BPO), Custom Business Solutions, iOS Development Services, Project Engineering, Software Development, Web Development and Design

Viti i themelimit:

2017

Numri i punëtoreve:

11-50

Produktet e kompanisë:

Software Development, Web Development, Dedicated Teams, Digital Innovation