Inaugurohet "Tech Park Prishtina", moment historik për të ardhmen e teknologjisë në Kosovë
In the heart of Kosovo, in Pristina, an extraordinary transformation is underway that promises to reshape the country's economy and technology sector. Tech Park Prishtina has opened its doors and is a testament to the power of vision, persistence and pursuit of knowledge-based economic growth.
At the inauguration ceremony, speeches were given by the Prime Minister, Albin Kurti, the Minister of Economy, Artane Rizvanolli, the Minister of Trade, Industry and Entrepreneurship, Rozeta Hajdari, the Deputy Head of the EU Office in Kosovo, Eva Palatova and the Executive Director of STIKK, Vjollca Cavolli.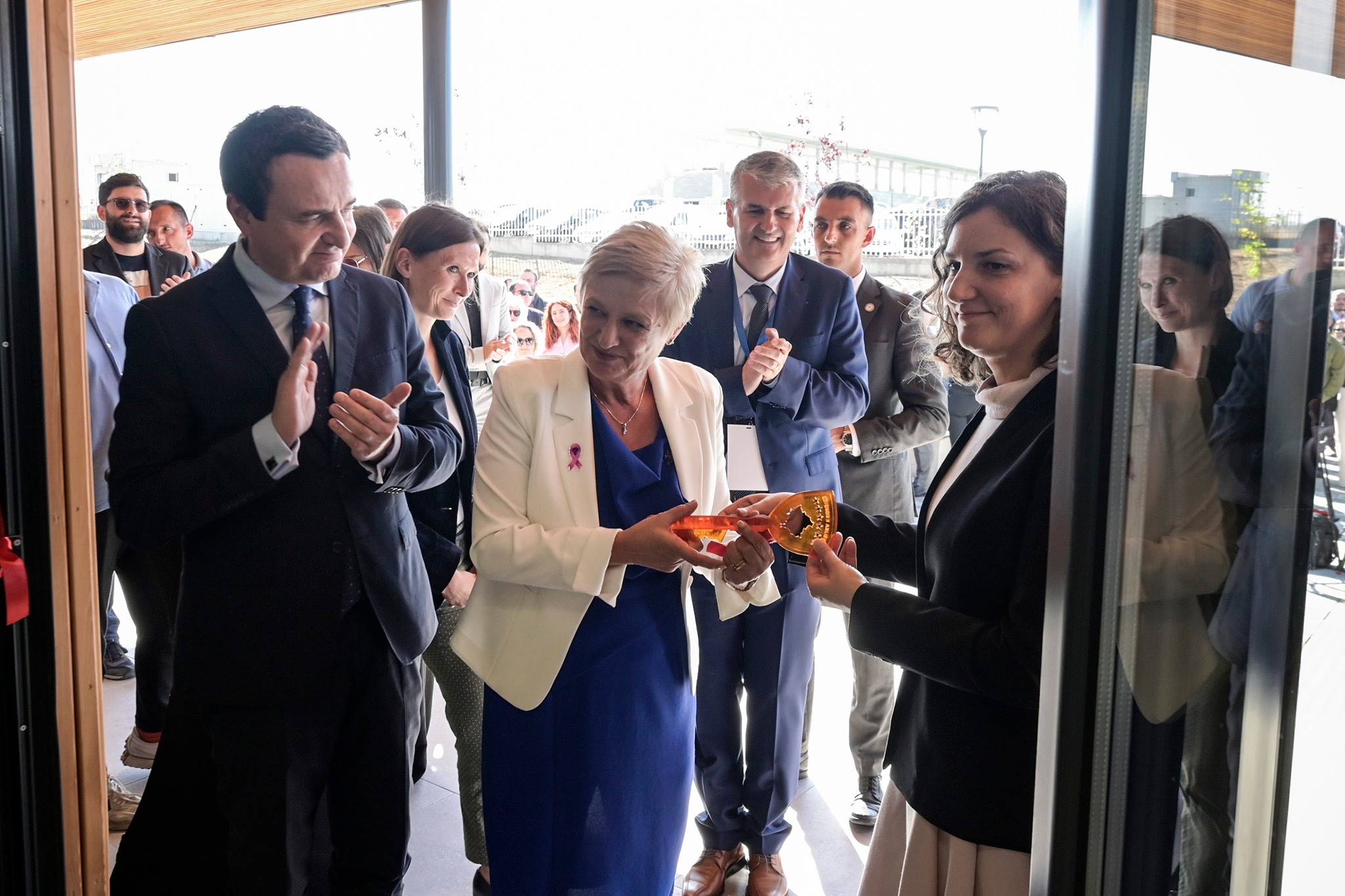 A vision of progress
The seeds of Tech Park Prishtina were planted in 2014 when the IT Strategy for Kosovo was prepared by STIKK in cooperation with the Ministry of Economic Development and other key actors. This strategy laid the foundation for what is now a groundbreaking initiative.
In 2017, a key moment came with the signing of the contract with the Ministry of Trade and Industry for the transformation of the facility in Bernica into Tech Park Prishtina. The Ministry of Economy has allocated close to 1.2 million euros for the creation and operation of Tech Park Prishtina, while the Ministry of Industry, Entrepreneurship and Trade (MINT) gave STIKK space for use.
In 2023, after several phases of rehabilitation work, the facility was completed and stands as a symbol of Kosovo's commitment to innovation and technology.
Beneficiaries of a thriving ecosystem
Tech Park Prishtina aims to impact a wide range of beneficiaries, directly and indirectly. Among the direct beneficiaries are ICT companies, mature startups, professionals, ICT students and research institutions. The park offers these entities access to modern infrastructure as well as access to funding, mentoring and networking opportunities.
But the effects of Tech Park Prishtina go beyond these immediate stakeholders. The local community, entrepreneurs, investors, government and academic institutions will all benefit from the growth of a knowledge-based economy and technological innovation within the region.
Ambitious Goals: The Road to 2028
As Tech Park Prishtina prepares for its grand opening, it has set some impressive goals for the near future. In the next five years, Tech Park Prishtina aims to create over 300 qualified jobs, host more than 60 companies and startups, develop at least five specialized services for ICT companies, and create two research and development laboratories for the ICT industry. Beyond numbers, Tech Park aspires to mark Kosovo as a center for technology and entrepreneurship. Ambitions extend even further, to become the cornerstone of a free economic zone, promoting an innovative zone for the ICT sector in Kosovo. And, in particular, self-sustainability is a key objective, with strategies to attract more companies and startups, organize events and training sessions, and explore renewable energy and waste reduction programs.
A structure designed for success
Tech Park Prishtina's facilities are carefully designed to facilitate growth and innovation. With an area spanning 8,000 square meters and a construction area of 4,000 square meters, it offers ample space for setting up an ICT ecosystem. Inside, the park offers 26 offices, meeting rooms and training rooms, while outside, a green space of 1,600 square meters provides an ideal environment for collaboration and inspiration.
Promising advantages of TechPark Prishtina
Tech Park Prishtina will become more than a physical location; it is a catalyst for growth and development. Here's how:
-More knowledge and investments in Research and Development: Attracting investments based on knowledge and research and development activities can position Pristina as a center for innovation and knowledge creation.
-More tax revenue: TechPark Prishtina will provide opportunities to generate more tax revenue and contributions to the local government. The park will attract technology companies and startups that can create high-paying jobs, boosting the local economy and increasing tax revenue. In turn, these revenues can be used to finance public services and infrastructure, improving the quality of life for the local population.
-Less brain drain: The park offers an incentive for qualified individuals to stay in Kosovo, thus curbing the phenomenon of brain drain. The park will provide employment opportunities, support for entrepreneurship and a collaborative and innovative environment that can motivate talented individuals to stay and contribute to the local economy.
-More excellence in knowledge: A collaborative environment fosters the sharing of knowledge and expertise, promoting innovation and research and development activities.
-More commercialization and knowledge-based entrepreneurship: The Tech Park ecosystem supports the development of new products, services and technologies, offering startups and companies opportunities for growth and access to funding, mentoring and networking.
Tech Park Prishtina is not just a physical location; is a proof of Kosovo's vision for a future driven by knowledge, innovation and entrepreneurship. This investment is ready for a new chapter in Kosovo's technology history, a chapter that promises to transform Kosovo into a powerhouse of technology and innovation.